Had some time to stop by at the Le Coiffeur and the Green Monster Team workshops to take some pics and videos.
The Le Coiffeur guys were busy putting pistons into their new Griffon and cutting new automotive valves to the right size to replace the original aircraft valves.
New liners have been made and have already been placed into the cylinder banks. So that engine is getting closer to the final assambly.
At our shop things were going slow today, but that's "quiet before the storm":
The tubes for the new Green Fighter chassis will be
taken to be
laser cut later this week, the last FEM calculations
were
completed
last week.
A new reverser (still the old and trusty style) is ready for assambly, too. Since the tractor is not going to get a 2 speed transmission again, Robert is currently designing a little gear box, that will be added to the crossbox for the 3.5t class.
A set of new tires have been mounted, but have been put in the attic until we need them.
Dirk is working on a differential for a dutch team and Fabian had nothing better to do than repaint a workbench, after he had installed a new tool cabinet yesterday.
Also busy is the Lambada Team: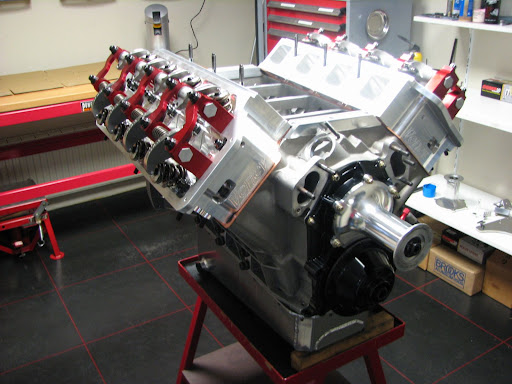 The new chassis rails are done and they are working on new engines for the 2008 season.
For you to follow, they are posting pictures on
their picasa gallery
regulary.