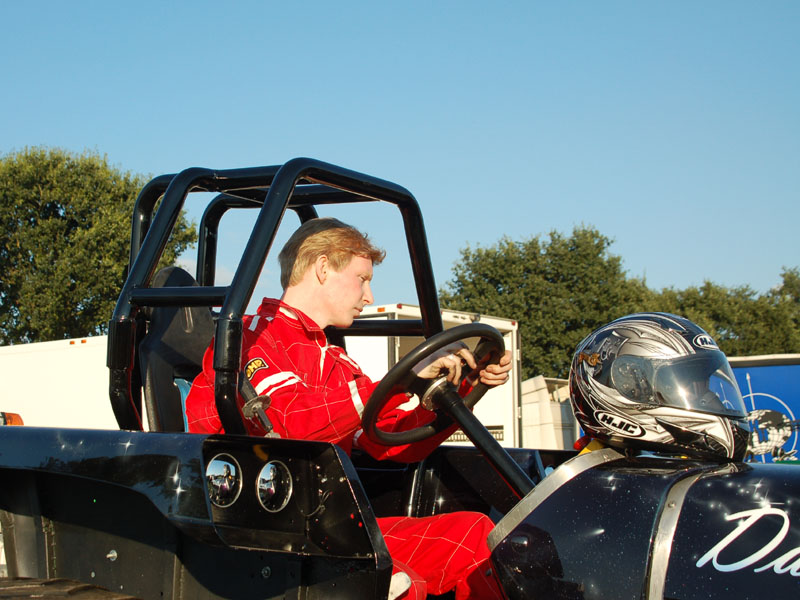 I have been thinking for a while, whether I should write something about this or not, but this boy deserves it. I wish it would be for another reason though.
I didn't know Jan too well, but of course I have followed the sad story about him, the illness and his enormous fight against cancer, making it from day to day, trying to realize his dream of running a Pro Stock tractor.
For those who don't follow the dutch pulling scene:
The Schokkin family has been active in the dutch Hot Farm circuit for a long time and was trying to move it's way up into a bigger class, driven by the wish of Jan, to once compete with a Pro Stock tractor. By the age of 21 Jan got the horrible news, that changed everything: Cancer and only a few days left to live.
From that point on, Jan and his family fought an enormous battle against time, trying to make the wish come true in the little time that was left.
Together they've managed to get Jan on the "big track" at Lochem with a John Deere Diesel Super Stock, called "Dark Side of the Moon", and it was a moment creating goose bumps for everyone in the crowd, when Jan, knowing this might very well be an "one and only" occasion for him, went down the track in front of 10.000 spectators and was pulled back into the pits in front of the grandstands, his face covered with oil sprinkles and as exited as you can get, hoping for more in the future.
But for him there sadly was no future.
In the evening of the 24th of November, Jan Shokkin died by the age of 24 in the hospital of Nijmegen.
My thoughts are with the Schokkin family and I think they said it best by themselves:
Jan, we're proud of you!
Jan, rest in peace.
You'll be remembered as a true Tractor Puller with a big heart who showed us all, that personal effort can maybe not always get you wherever you want to, but a big step foward in the desired direction.
Condolance register
Jan Schokkin